IT'S OCTOBER BITCHES!
I am unapologetically obsessed with fall. There's plenty to love about the season itself—especially when you live in the beautiful state of Michigan—but autumn is also the time of new books and television premieres. It's pop culture nerd heaven, and I am so ready.
The list of new releases and series premieres dropping this month is a mile long, but here are a few things I am super pumped about that you might want to add to your list.
October 3
Conviction—ABC 10PM EST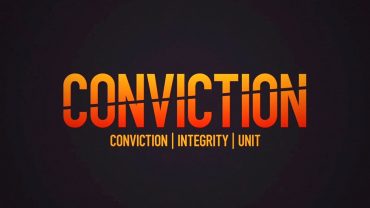 I was a bit on the fence about this show when I first watched the trailer, but the more I've looked into it the more interested I've become. It doesn't hurt that I'm on a bit of a crime drama binge at the moment, either.
Conviction is about lawyer and former First Daughter, Hayes Morrison, who is blackmailed into leading a newly formed Conviction Integrity Unit in order to avoid being convicted herself for heroine possession.
The new unit's job is to re-evaluate cases in which there is reasonable suspicion of a person being wrongfully convicted. Needless to say, Morrison is none too eager to be leading the team, and makes it pretty clear she'd rather be doing anything else. But I have a feeling she'll warm up to her new job.
October 4
Strap in. This day was apparently blessed by the publishing gods.
Replica by Lauren Oliver
Gemma has been in and out of hospitals since she was born. 'A sickly child', her lonely life to date has revolved around her home, school and one best friend, Alice. But when she discovers her father's connection to the top secret Haven research facility, currently hitting the headlines and under siege by religious fanatics, Gemma decides to leave the sanctuary she's always known to find the institute and determine what is going on there and why her father's name seems inextricably linked to it.
Amidst the frenzy outside the institute's walls, Lyra – or number 24 as she is known as at Haven – and a fellow experimental subject known only as 72, manage to escape. Encountering a world they never knew existed outside the walls of their secluded upbringing , they meet Gemma and, as they try to understand Haven's purpose together, they uncover some earth-shattering secrets that will change the lives of both girls forever.
Fear the Drowning Deep by Sarah Glenn Marsh
Witch's apprentice Bridey Corkill has hated the ocean ever since she watched her granddad dive in and drown with a smile on his face. So when a dead girl rolls in with the tide in the summer of 1913, sixteen-year-old Bridey suspects that whatever compelled her granddad to leap into the sea has made its return to the Isle of Man.
Soon, villagers are vanishing in the night, but no one shares Bridey's suspicions about the sea. No one but the island's witch, who isn't as frightening as she first appears, and the handsome dark-haired lad Bridey rescues from a grim and watery fate. The cause of the deep gashes in Fynn's stomach and his lost memories are, like the recent disappearances, a mystery well-guarded by the sea. In exchange for saving his life, Fynn teaches Bridey to master her fear of the water — stealing her heart in the process.
Now, Bridey must work with the Isle's eccentric witch and the boy she isn't sure she can trust — because if she can't uncover the truth about the ancient evil in the water, everyone she loves will walk into the sea, never to return.
The Lovely Reckless by Kami Garcia
Seventeen-year-old Frankie Devereux would do anything to forget the past. Haunted by the memory of her boyfriend's death, she lives her life by one dangerous rule: Nothing matters. At least, that's what Frankie tells herself after a reckless mistake forces her to leave her privileged life in the Heights to move in with her dad—an undercover cop. She transfers to a public high school in the Downs, where fistfights don't faze anyone and illegal street racing is more popular than football.
Marco Leone is the fastest street racer in the Downs. Tough, sexy, and hypnotic, he makes it impossible for Frankie to ignore him—and how he makes her feel. But the risks Marco takes for his family could have devastating consequences for them both. When Frankie discovers his secret, she has to make a choice. Will she let the pain of the past determine her future? Or will she risk what little she has left to follow her heart?
This Adventure Ends by Emma Mills
Sloane isn't expecting to fall in with a group of friends when she moves from New York to Florida—especially not a group of friends so intense, so in love, so all-consuming. Yet that's exactly what happens.
Sloane becomes closest to Vera, a social-media star who lights up any room, and Gabe, Vera's twin brother and the most serious person Sloane's ever met. When a beloved painting by the twins' late mother goes missing, Sloane takes on the responsibility of tracking it down, a journey that takes her across state lines—and ever deeper into the twins' lives.
Holding Up the Universe by Jennifer Nivan
Everyone thinks they know Libby Strout, the girl once dubbed "America's Fattest Teen." But no one's taken the time to look past her weight to get to know who she really is. Following her mom's death, she's been picking up the pieces in the privacy of her home, dealing with her heartbroken father and her own grief. Now, Libby's ready: for high school, for new friends, for love, and for EVERY POSSIBILITY LIFE HAS TO OFFER. In that moment, I know the part I want to play here at MVB High. I want to be the girl who can do anything. 
Everyone thinks they know Jack Masselin, too. Yes, he's got swagger, but he's also mastered the impossible art of giving people what they want, of fitting in. What no one knows is that Jack has a newly acquired secret: he can't recognize faces. Even his own brothers are strangers to him. He's the guy who can re-engineer and rebuild anything in new and bad-ass ways, but he can't understand what's going on with the inner workings of his brain. So he tells himself to play it cool: Be charming. Be hilarious. Don't get too close to anyone.

Until he meets Libby. When the two get tangled up in a cruel high school game—which lands them in group counseling and community service—Libby and Jack are both pissed, and then surprised. Because the more time they spend together, the less alone they feel. . . . Because sometimes when you meet someone, it changes the world, theirs and yours.
Last Seen Leaving by Caleb Roehrig
Flynn's girlfriend has disappeared. How can he uncover her secrets without revealing his own?
Flynn's girlfriend, January, is missing. The cops are asking questions he can't answer, and her friends are telling stories that don't add up. All eyes are on Flynn—as January's boyfriend, he must know something.
But Flynn has a secret of his own. And as he struggles to uncover the truth about January's disappearance, he must also face the truth about himself.
Stranded: A Novel by Bracken MacLeod
Badly battered by an apocalyptic storm, the crew of the Arctic Promise find themselves in increasingly dire circumstances as they sail blindly into unfamiliar waters and an ominously thickening fog. Without functioning navigation or communication equipment, they are lost and completely alone. One by one, the men fall prey to a mysterious illness. Deckhand Noah Cabot is the only person unaffected by the strange force plaguing the ship and her crew, which does little to ease their growing distrust of him.
Dismissing Noah's warnings of worsening conditions, the captain of the ship presses on until the sea freezes into ice and they can go no farther. When the men are ordered overboard in an attempt to break the ship free by hand, the fog clears, revealing a faint shape in the distance that may or may not be their destination. Noah leads the last of the able-bodied crew on a journey across the ice and into an uncertain future where they must fight for their lives against the elements, the ghosts of the past and, ultimately, themselves.
Lost Stars by Lisa Selin Davis
Before her older sister, Ginny, died, Carrie was a science nerd, obsessively tracking her beloved Vira comet. But now that Ginny is gone, sixteen-year-old Carrie finds herself within the orbit of Ginny's friends, a close-knit group of seniors who skip school, obsess over bands (not science), and party hard.
Fed up with Carrie's behavior, her father enrolls her in a summer work camp at a local state park. Carrie actually likes the days spent in nature. And when she meets Dean, a guy who likes the real Carrie—astrophysics obsessions and all—she starts to get to the heart of who she is and who she wants to be.
When the Moon was Ours by Anna-Marie McLemore
To everyone who knows them, best friends Miel and Sam are as strange as they are inseparable. Roses grow out of Miel's wrist, and rumors say that she spilled out of a water tower when she was five. Sam is known for the moons he paints and hangs in the trees, and for how little anyone knows about his life before he and his mother moved to town.
But as odd as everyone considers Miel and Sam, even they stay away from the Bonner girls, four beautiful sisters rumored to be witches. Now they want the roses that grow from Miel's skin, convinced that their scent can make anyone fall in love. And they're willing to use every secret Miel has fought to protect to make sure she gives them up.
Something In Between by Melissa de la Cruz
Jasmine de los Santos has always done what's expected of her. Pretty and popular, she's studied hard, made her Filipino immigrant parents proud and is ready to reap the rewards in the form of a full college scholarship.  
And then everything shatters. A national scholar award invitation compels her parents to reveal the truth: their visas expired years ago. Her entire family is illegal. That means no scholarships, maybe no college at all and the very real threat of deportation. 
For the first time, Jasmine rebels, trying all those teen things she never had time for in the past. Even as she's trying to make sense of her new world, it's turned upside down by Royce Blakely, the charming son of a high-ranking congressman. Jasmine no longer has any idea where—or if—she fits into the American Dream. All she knows is that she's not giving up. Because when the rules you lived by no longer apply, the only thing to do is make up your own. 
No Tomorrow—CW 9PM EST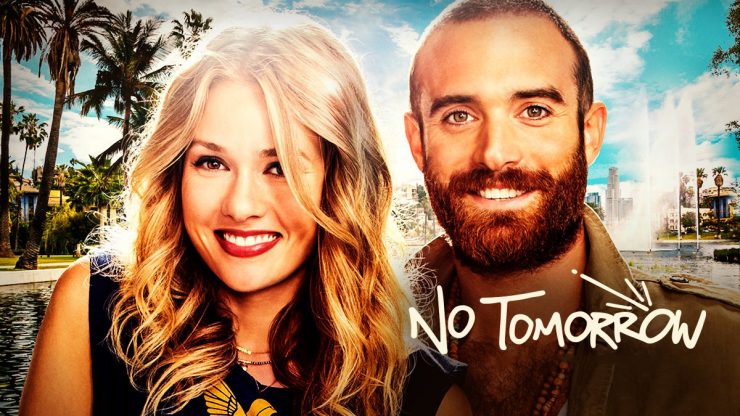 Evie has lived her life strictly risk-free. Then she meets the gorgeous, thrill seeking Xavier, who starts pulling her out of her carefully established comfort zone. Everything seems great—until she discovers Xavier's exciting lifestyle stems from his genuine belief that the apocalypse is coming.
October 5
Designated Survivor—ABC 10PM EST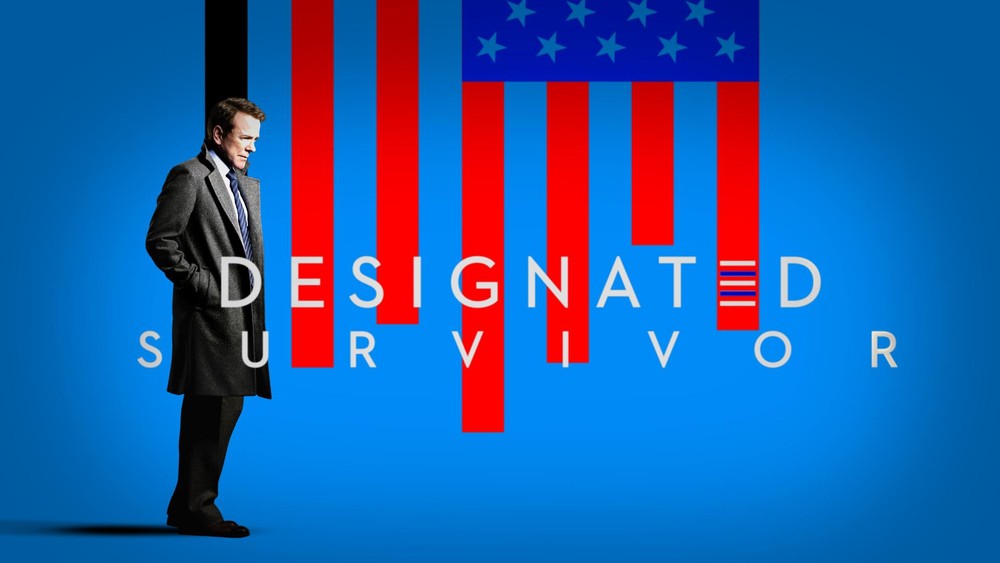 Okay. So technically this show already started, I know. But I only just recently found out about it, so I'm gonna watch the first 2 episodes and then start watching live from episode 3.
Designated Survivor follows Tom Kirkman, The Housing and Urban Development Secretary of the United States, who suddenly finds himself being named president after a terrorist attack during the State of the Union kills the president and most of his cabinet.
October 11
Beast by Brie Spangler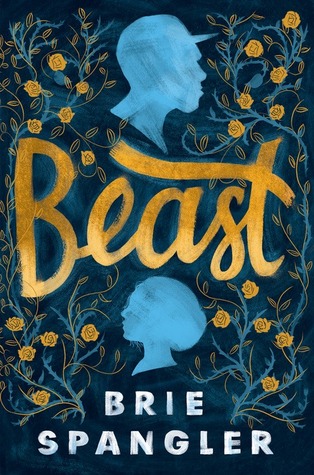 Tall, meaty, muscle-bound, and hairier than most throw rugs, Dylan doesn't look like your average fifteen-year-old, so, naturally, high school has not been kind to him. To make matters worse, on the day his school bans hats (his preferred camouflage), Dylan goes up on his roof only to fall and wake up in the hospital with a broken leg—and a mandate to attend group therapy for self-harmers.
Dylan vows to say nothing and zones out at therapy—until he meets Jamie. She's funny, smart, and so stunning, even his womanizing best friend, JP, would be jealous. She's also the first person to ever call Dylan out on his self-pitying and superficiality. As Jamie's humanity and wisdom begin to rub off on Dylan, they become more than just friends. But there is something Dylan doesn't know about Jamie, something she shared with the group the day he wasn't listening. Something that shouldn't change a thing. She is who she's always been—an amazing photographer and devoted friend, who also happens to be transgender. But will Dylan see it that way?
Iron Cast by Destiny Soria
It's Boston, 1919, and the Cast Iron club is packed. On stage, hemopaths—whose "afflicted" blood gives them the ability to create illusions through art—captivate their audience. Corinne and Ada have been best friends ever since infamous gangster Johnny Dervish recruited them into his circle. By night they perform for Johnny's crowds, and by day they con Boston's elite. When a job goes wrong and Ada is imprisoned, they realize how precarious their position is. After she escapes, two of the Cast Iron's hires are shot, and Johnny disappears. With the law closing in, Corinne and Ada are forced to hunt for answers, even as betrayal faces them at every turn.
October 13
Falling Water—USA 10PM EST
This one is either going to be really fantastic or really convoluted. I'm hoping for the former.
Falling Water follows 3 strangers who realize they are all sharing the same dream. Their missions within the dream are all separate—one is searching for his missing girlfriend, another for a lost child, and the third for a cure for his catatonic mother. But as the dream continues to guide them, they begin to realize the stakes are far greater than their personal quests.
October 16
Eyewitness—USA 10PM EST
THIS. ONE. LOOKS. GOOD. What can I say? I'm a sucker for a queer lead character. We get so few of them.
Two teenage boys sneak away to a cabin in the woods and end up witnessing a bloodbath. There is still a murderer on the loose who knows they were there that night, and the boys live in fear that he will return to finish the job. But they refuse to tell anyone what they saw, because then people might start asking what they were doing in the cabin alone together, and that's one secret they're not ready to tell.
October 18
The Girl From Venice by Martin Cruz Smith
Venice, 1945. The war may be waning, but the city known as La Serenissima is still occupied and the people of Italy fear the power of the Third Reich. One night, under a canopy of stars, a fisherman named Cenzo comes across a young woman's body floating in the lagoon and soon discovers that she is still alive and in trouble.
Born to a wealthy Jewish family, Giulia is on the run from the SS. Cenzo chooses to protect Giulia rather than hand her over to the Nazis. This act of kindness leads them into the world of Partisans, random executions, the arts of forgery and high explosives, Mussolini's broken promises, the black market and gold, and, everywhere, the enigmatic maze of the Venice Lagoon.
Anyone who knows me knows this book had me at Venice 1945. I have a mild obsession with WWII fiction. It's totally fine.
The Other Einstein by Marie Benedict
What secrets may have lurked in the shadows of Albert Einstein's fame? His first wife, Mileva "Mitza" Marić, was more than the devoted mother of their three children—she was also a brilliant physicist in her own right, and her contributions to the special theory of relativity have been hotly debated for more than a century.
In 1896, the extraordinarily gifted Mileva is the only woman studying physics at an elite school in Zürich. There, she falls for charismatic fellow student Albert Einstein, who promises to treat her as an equal in both love and science. But as Albert's fame grows, so too does Mileva's worry that her light will be lost in her husband's shadow forever.
Buffering: Unshared Tales of a Life Fully Loaded by Hannah Hart
The wildly popular YouTube personality and author of the New York Times bestseller My Drunk Kitchen is back! This time, she's stirring up memories and tales from her past.
By combing through the journals that Hannah has kept for much of her life, this collection of narrative essays deliver a fuller picture of her life, her experiences, and the things she's figured out about family, faith, love, sexuality, self-worth, friendship and fame.
Revealing what makes Hannah tick, this sometimes cringe-worthy, poignant collection of stories is sure to deliver plenty of Hannah's wit and wisdom, and hopefully encourage you to try your hand at her patented brand of reckless optimism.
I la-la-love Hannah Hart, and I have been eagerly awaiting this book ever since she announced it. I've had it pre-ordered for months.
Gemina by Amie Kaufman (Illuminae series #2)
Moving to a space station at the edge of the galaxy was always going to be the death of Hanna's social life. Nobody said it might actually get her killed.
     The sci-fi saga that began with the breakout bestsellerIlluminae continues on board the Jump Station Heimdall, where two new characters will confront the next wave of the BeiTech assault.
     Hanna is the station captain's pampered daughter; Nik the reluctant member of a notorious crime family. But while the pair are struggling with the realities of life aboard the galaxy's most boring space station, little do they know that Kady Grant and theHypatia are headed right toward Heimdall, carrying news of the Kerenza invasion.
     When an elite BeiTech strike team invades the station, Hanna and Nik are thrown together to defend their home. But alien predators are picking off the station residents one by one, and a malfunction in the station's wormhole means the space-time continuum might be ripped in two before dinner. Soon Hanna and Nik aren't just fighting for their own survival; the fate of everyone on the Hypatia—and possibly the known universe—is in their hands.
     But relax. They've totally got this. They hope.
A Study in Scarlet Women by Sherry Thomas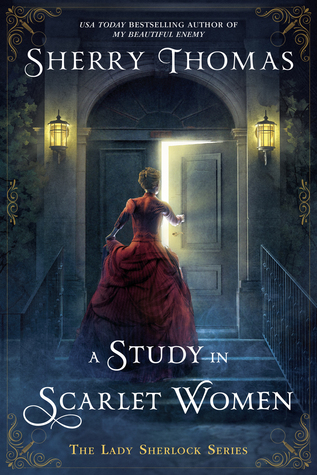 With her inquisitive mind, Charlotte Holmes has never felt comfortable with the demureness expected of the fairer sex in upper class society.  But even she never thought that she would become a social pariah, an outcast fending for herself on the mean streets of London.
 
When the city is struck by a trio of unexpected deaths and suspicion falls on her sister and her father, Charlotte is desperate to find the true culprits and clear the family name. She'll have help from friends new and old—a kind-hearted widow, a police inspector, and a man who has long loved her. But in the end, it will be up to Charlotte, under the assumed name Sherlock Holmes, to challenge society's expectations and match wits against an unseen mastermind.
October 25
Glitter by Aprilynne Pike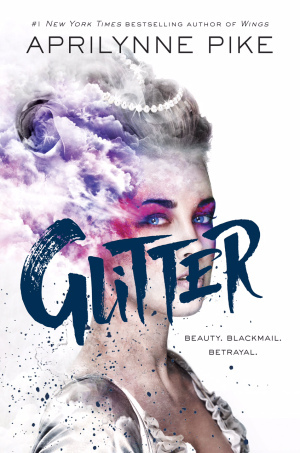 Outside the palace of Versailles, it's modern day. Inside, the people dress, eat, and act like it's the eighteenth century—with the added bonus of technology to make court life lavish, privileged, and frivolous. The palace has every indulgence, but for one pretty young thing, it's about to become a very beautiful prison.
When Danica witnesses an act of murder by the young king, her mother makes a cruel power play . . . blackmailing the king into making Dani his queen. When she turns eighteen, Dani will marry the most ruthless and dangerous man of the court. She has six months to escape her terrifying destiny. Six months to raise enough money to disappear into the real world beyond the palace gates.
Her ticket out? Glitter. A drug so powerful that a tiny pinch mixed into a pot of rouge or lip gloss can make the wearer hopelessly addicted. Addicted to a drug Dani can sell for more money than she ever dreamed.
But in Versailles, secrets are impossible to keep. And the most dangerous secret—falling for a drug dealer outside the palace walls—is one risk she has to take.
A Darkly Beating Heart by Lindsay Smith
No one knows what to do with Reiko. She is full of hatred. All she can think about is how to best hurt herself and the people closest to her. After a failed suicide attempt, Reiko's parents send her from their Seattle home to spend the summer with family in Japan to learn to control her emotions.
But while visiting Kuramagi, a historic village preserved to reflect the nineteenth-century Edo period, Reiko finds herself slipping back in time into the life of Miyu, a young woman even more bent on revenge than Reiko herself. Reiko loves being Miyu, until she discovers the secret of Kuramagi village, and must face down Miyu's demons as well as her own
October 27
Pure Genius—CBS 10PM
I was unsure about this one at first, but the trailer convinced me it would be worth a watch.
Young Silicon-Valley tech billionaire James Bell opens a high-tech, cutting edge hospital where the impossible becomes possible. They treat only the rarest, most difficult to fight conditions, and at absolutely no cost to their patients. But will it be enough to save the man who started it all?
———
I'm getting overwhelmed just looking at this list. And it will probably take me the rest of the year just to read the books coming out on October 4, but also I'm about to get cable back for the first time in YEARS. It's going to be an exciting month. What are you looking forward to?
XOXO
All book synopses from Goodreads. Post contains affiliate links.