A new year means a whole new batch of books being published and giving us fictional fangirls a new set of characters to befriend and worlds to explore. As one of my New Year's Goals is to be a more active reader, I decided to seek out the most anticipated books of 2016 to!see just what we have to look forward to this year. After rumaging around through a few Goodreads lists, this is what I came up with. In order of publication, here are the titles you should be looking out for this year.
Don't forget to check out the Top 10 Games of 2016 You Won't Want to Miss!
Most Anticipated Stand-Alones & Series Starter Books of 2016
Truthwitch by Susan Dennard
Publication Date: January 5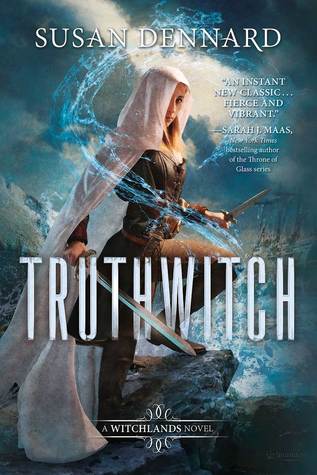 Goodreads Synopsis:
On a continent ruled by three empires, some are born with a "witchery", a magical skill that sets them apart from others.
In the Witchlands, there are almost as many types of magic as there are ways to get in trouble—as two desperate young women know all too well.
Safiya is a Truthwitch, able to discern truth from lie. It's a powerful magic that many would kill to have on their side, especially amongst the nobility to which Safi was born. So Safi must keep her gift hidden, lest she be used as a pawn in the struggle between empires.
Iseult, a Threadwitch, can see the invisible ties that bind and entangle the lives around her—but she cannot see the bonds that touch her own heart. Her unlikely friendship with Safi has taken her from life as an outcast into one of reckless adventure, where she is a cool, wary balance to Safi's hotheaded impulsiveness.
Safi and Iseult just want to be free to live their own lives, but war is coming to the Witchlands. With the help of the cunning Prince Merik (a Windwitch and ship's captain) and the hindrance of a Bloodwitch bent on revenge, the friends must fight emperors, princes, and mercenaries alike, who will stop at nothing to get their hands on a Truthwitch.
(oh my god you guys the BN I work at got this book in early and I bought it and oh god it's so good)
Add it on Goodreads – Pre-Order
Passenger by Alexandra Bracken
Publication Date: January 5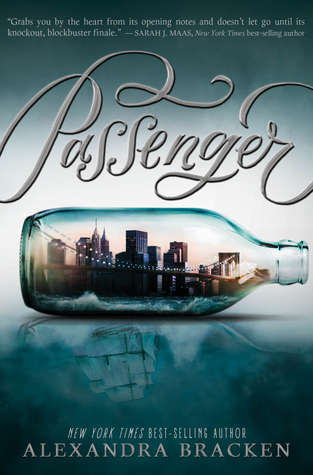 Goodreads Synopsis:
In one devastating night, violin prodigy Etta Spencer loses everything she knows and loves. Thrust into an unfamiliar world by a stranger with a dangerous agenda, Etta is certain of only one thing: she has traveled not just miles but years from home. And she's inherited a legacy she knows nothing about from a family whose existence she's never heard of. Until now.
Nicholas Carter is content with his life at sea, free from the Ironwoods—a powerful family in the colonies—and the servitude he's known at their hands. But with the arrival of an unusual passenger on his ship comes the insistent pull of the past that he can't escape and the family that won't let him go so easily. Now the Ironwoods are searching for a stolen object of untold value, one they believe only Etta, Nicholas' passenger, can find. In order to protect her, he must ensure she brings it back to them— whether she wants to or not.
Together, Etta and Nicholas embark on a perilous journey across centuries and continents, piecing together clues left behind by the traveler who will do anything to keep the object out of the Ironwoods' grasp. But as they get closer to the truth of their search, and the deadly game the Ironwoods are play­ing, treacherous forces threaten to sep­arate Etta not only from Nicholas but from her path home . . . forever.
Add it on Goodreads – Pre-Order
Gyre by Jessica Gunn
Publication Date: February 1
*Debut Novel*
Goodreads Synopsis:
Chelsea didn't try to teleport. All she wanted was to play the Battle of the Bands show. But after accidentally teleporting onto classified Navy vessel SeaSatellite5, all she's rocking is the boat. Once it's sorted out that Chelsea's not a threat, SeaSat5's top scientist offers Chelsea a position on the crew as an archaeology intern. Dr. Saint studies people with powers, believing them to be descendants of Atlantean refugees, except Chelsea's powers are beyond anything on previous record.
While great for everyone else onboard, the miracle of Chelsea is Trevor's worst nightmare. The same girl who'd given him a brief lifeline to sanity three months ago literally fell from the sky, under a mile of ocean, and onto the very station where he's employed. Making matters worse, Trevor's family are Lemurians, Atlantis's enemy, and Chelsea's presence is unpredicted—a wrench in an already unstable situation. But Trevor wants no part of his family's war. The only thing he wants is Chelsea, Atlantean or not.
Days into Chelsea's sudden appearance, SeaSatellite5 uncovers Atlantean ruins and a massive artifact cache, placing its entire, hundred-man crew in the crosshairs of an ancient war. There are those who want the Atlantean relics inside the ruins destroyed, and only Trevor knows the treasures for what they really are: Link Pieces, tools used by the ancient civilizations for their time-travel war.
With lies and shifting alliances abound, Chelsea and Trevor will have to think fast in order to save the station. If they don't, the Lemurians will seize the artifacts and Atlantis will be destroyed forever.
Add it on Goodreads – Pre-Order
Scardust by Suzanne van Rooyen
Publication Date: February 8
Goodreads Synopsis:
Dead Rock, Texas, 2037
Raleigh Williams made a promise to his brother before he died, that he'd scatter his ashes on Mars. Desperate to leave a life of bad memories behind and start over in the Martian colony, Raleigh fully intends to keep that promise. But his plans are thwarted when a meteor near-misses him in the desert, and Raleigh finds in its crater not debris or even a spacecraft, but a man covered in swirling scars and with no memory of who he is. At least he looks like a man—a man Raleigh can't seem to keep his eyes off of—but whenever they touch it ignites a memory swap between them.
Raleigh agrees to help Meteor Man piece together his life through their cosmic connection. But the memory share goes both ways, and Raleigh becomes inexplicably entangled with a guy who is everything he needs—everything good that Raleigh is not—but might not even be human. As their minds and worlds collide, reality unravels and Raleigh must face a painful truth, one that could shatter his dreams of finding love, reaching Mars, and fulfilling his brother's last wish.
Add it on Goodreads – Pre-Order
The Shadow Queen by C. J. Redwine
Expected Publication Date: February 16
Goodreads Synopsis:
Lorelai Diederich, crown princess and fugitive at large, has one mission: kill the wicked queen who took both the Ravenspire throne and the life of her father. To do that, Lorelai needs to use the one weapon she and Queen Irina have in common—magic. She'll have to be stronger, faster, and more powerful than Irina, the most dangerous sorceress Ravenspire has ever seen.
In the neighboring kingdom of Eldr, when Prince Kol's father and older brother are killed by an invading army of magic-wielding ogres, the second-born prince is suddenly given the responsibility of saving his kingdom. To do that, Kol needs magic—and the only way to get it is to make a deal with the queen of Ravenspire, promise to become her personal huntsman…and bring her Lorelai's heart.
But Lorelai is nothing like Kol expected—beautiful, fierce, and unstoppable—and despite dark magic, Lorelai is drawn in by the passionate and troubled king. Fighting to stay one step ahead of the dragon huntsman—who she likes far more than she should—Lorelai does everything in her power to ruin the wicked queen. But Irina isn't going down without a fight, and her final move may cost the princess the one thing she still has left to lose.
Add it on Goodreads – Pre-Order
The Girl From Everywhere by Heidi Heilig
Publication Date: February 16
*Debut Novel*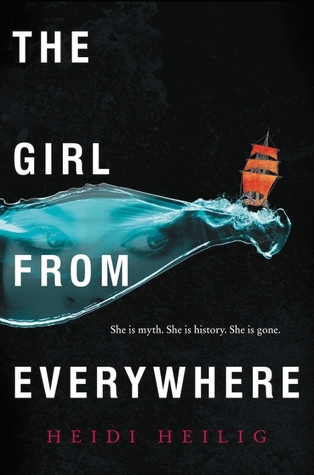 Goodreads Synopsis:
Nix's life began in Honolulu in 1868. Since then she has traveled to mythic Scandinavia, a land from the tales of One Thousand and One Nights, modern-day New York City, and many more places both real and imagined. As long as he has a map, Nix's father can sail his ship, The Temptation, to any place, any time. But now he's uncovered the one map he's always sought—1868 Honolulu, before Nix's mother died in childbirth. Nix's life—her entire existence—is at stake. No one knows what will happen if her father changes the past. It could erase Nix's future, her dreams, her adventures . . . her connection with the charming Persian thief, Kash, who's been part of their crew for two years. If Nix helps her father reunite with the love of his life, it will cost her her own.
Add it on Goodreads – Pre-Order
Into the Dim by Janet B. Taylor
Publication Date: March 1
*Debut Novel*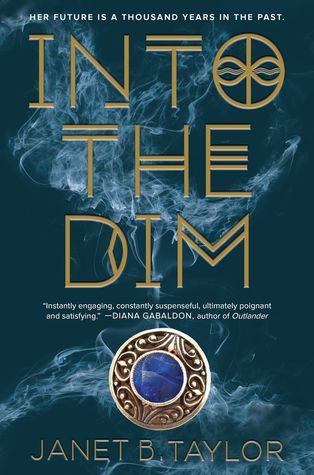 Goodreads Synopsis:
When fragile, sixteen-year-old Hope Walton loses her mom to an earthquake overseas, her secluded world crumbles. Agreeing to spend the summer in Scotland, Hope discovers that her mother was more than a brilliant academic, but also a member of a secret society of time travelers. Trapped in the twelfth century in the age of Eleanor of Aquitaine, Hope has seventy-two hours to rescue her mother and get back to their own time. Along the way, her path collides with that of a mysterious boy who could be vital to her mission . . . or the key to Hope's undoing.
Add it on Goodreads – Pre-Order
Burning Glass by Kathryn Purdie
Publication Date: March 1
*Debut Novel*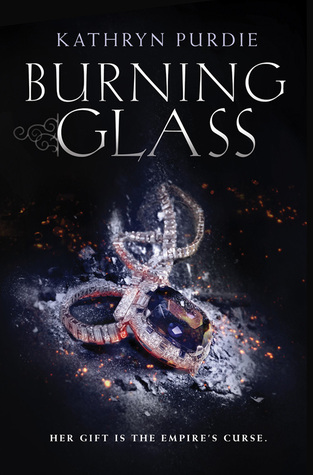 Goodreads Synopsis:
Sonya was born with the rare gift to feel what those around her feel—both physically and emotionally—a gift she's kept hidden from the empire for seventeen long years. After a reckless mistake wipes out all the other girls with similar abilities, Sonya is hauled off to the palace and forced to serve the emperor as his sovereign Auraseer.
Tasked with sensing the intentions of would-be assassins, Sonya is under constant pressure to protect the emperor. One mistake, one small failure, will cost her own life and the lives of the few people left in the world who still trust her.
But Sonya's power is untamed and reckless, her feelings easily usurped, and she sometimes can't decipher when other people's impulses end and her own begin. In a palace full of warring emotions and looming darkness, Sonya fears that the biggest danger to the empire may be herself.
As she struggles to wrangle her abilities, Sonya seeks refuge in her tenuous alliances with the volatile Emperor Valko and his idealistic younger brother, Anton, the crown prince. But when threats of revolution pit the two brothers against each other, Sonya must choose which brother to trust—and which to betray.
Add it on Goodreads – Pre-Order
Facsimile by Vicki Weavil
Publication Date: March 8
Goodreads Synopsis:
For a ticket to Earth, seventeen-year-old Anna-Maria "Ann" Solano is willing to jettison her birth planet, best friend, and the boy who loves her. Especially since all she's required to do is escort Dace Keeling, a young naturalist, through the wilderness of the partially terraformed planet Eco. Ann's determination to escape the limitations of her small, frontier colony never falters, until Dace's expeditions uncover three secrets. One offers riches, one shatters Ann's perceptions of herself, and one reveals that the humans stranded on Eco are not its only inhabitants.
Ann's willing to sacrifice friendship and love for a new life on Earth. But when an entire species is placed in jeopardy by her actions, she must make a choice – fulfill the dream that's always sustained her, or save the planet she's never considered home.
Add it on Goodreads – Pre-Order
Ruined by Amy Tintera
Publication Date: May 3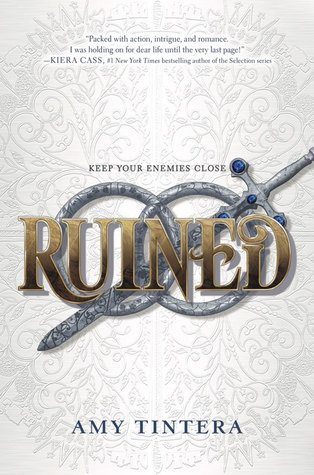 Goodreads Synopsis:
Emelina Flores has nothing. Her home in Ruina has been ravaged by war. She lacks the powers of her fellow Ruined. Worst of all, she witnessed her parents' brutal murders and watched helplessly as her sister, Olivia, was kidnapped.
But because Em has nothing, she has nothing to lose. Driven by a blind desire for revenge, Em sets off on a dangerous journey to the enemy kingdom of Lera. Somewhere within Lera's borders, Em hopes to find Olivia. But in order to find her, Em must infiltrate the royal family.
In a brilliant, elaborate plan of deception and murder, Em marries Prince Casimir, next in line to take Lera's throne. If anyone in Lera discovers Em is not Casimir's true betrothed, Em will be executed on the spot. But it's the only way to salvage Em's kingdom and what is left of her family.
Em is determined to succeed, but the closer she gets to the prince, the more she questions her mission. Em's rage-filled heart begins to soften. But with her life—and her family—on the line, love could be Em's deadliest mistake.
Add it on Goodreads – Pre-Order
Even if the Sky Falls by Mia Garcia
Publication Date: May 10
*Debut Novel*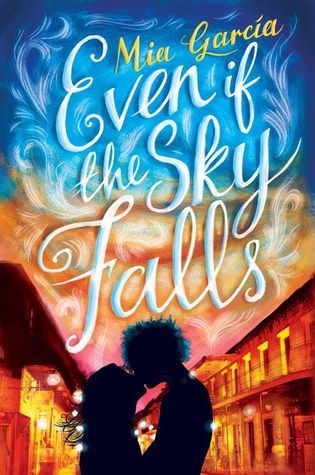 Goodreads Synopsis:
All she needs is one night to be anyone she wants.
Julie is desperate for a change. So she heads to New Orleans with her youth group to rebuild houses and pretend her life isn't a total mess. But between her super-clingy team leader and her way-too-chipper companions, Julie feels more trapped than ever.
In a moment of daring, she ditches her work clothes for DIY fairy wings and heads straight into the heart of Mid-Summer Mardi Gras, where she locks eyes with Miles, an utterly irresistible guy with a complicated story of his own. And for once, Julie isn't looking back. She jumps at the chance to see the real New Orleans, and in one surreal night, they dance under the stars, share their most shameful secrets, and fall in love.
But their adventure takes an unexpected turn when an oncoming hurricane changes course. As the storm gains power and Julie is pulled back into chaos she finds pretending everything is fine is no longer an option.
Add it on Goodreads – Pre-Order
The Crown's Game by Evelyn Skye
Publication Date: May 17
*Debut Novel*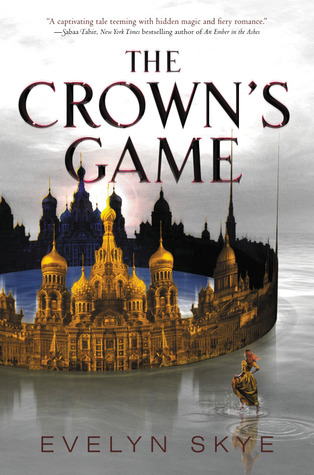 Goodreads Synopsis:
Vika Andreyeva can summon the snow and turn ash into gold. Nikolai Karimov can see through walls and conjure bridges out of thin air. They are enchanters—the only two in Russia—and with the Ottoman Empire and the Kazakhs threatening, the Tsar needs a powerful enchanter by his side.
And so he initiates the Crown's Game, an ancient duel of magical skill—the greatest test an enchanter will ever know. The victor becomes the Imperial Enchanter and the Tsar's most respected adviser. The defeated is sentenced to death.
Raised on tiny Ovchinin Island her whole life, Vika is eager for the chance to show off her talent in the grand capital of Saint Petersburg. But can she kill another enchanter—even when his magic calls to her like nothing else ever has?
For Nikolai, an orphan, the Crown's Game is the chance of a lifetime. But his deadly opponent is a force to be reckoned with—beautiful, whip smart, imaginative—and he can't stop thinking about her.
And when Pasha, Nikolai's best friend and heir to the throne, also starts to fall for the mysterious enchantress, Nikolai must defeat the girl they both love . . . or be killed himself.
As long-buried secrets emerge, threatening the future of the empire, it becomes dangerously clear . . . the Crown's Game is not one to lose.
Add it on Goodreads – Pre-Order
This Savage Song by Victoria Schwab
Publication Date: June 7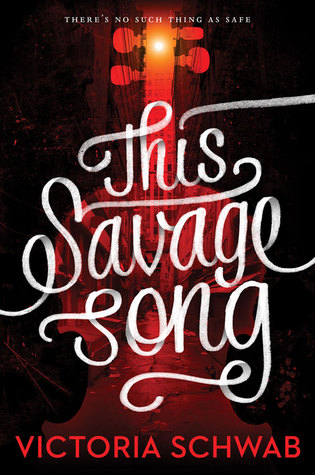 Goodreads Synopsis:
The city of Verity has been overrun with monsters, born from the worst of human evil. In North Verity, the Corsai and the Malchai run free. Under the rule of Callum Harker, the monsters kill any human who has not paid for protection. In the South, Henry Flynn hunts the monsters who cross the border into his territory, aided by the most dangerous and darkest monsters of them all—the Sunai, dark creatures who use music to steal their victim's souls.
As one of only three Sunai in existence, August Flynn has always wanted to play a bigger role in the war between the north and the south. When the chance arises to keep an eye on Kate Harker, daughter of the leader of North Verity, August jumps on it.
When Kate discovers August's secret, the pair find themselves running for their lives and battling monsters from both sides of the wall. As the city dissolves into chaos, it's up to them to foster a peace between monsters and humans.
Add it on Goodreads – Pre-Order
Heartless by Marissa Meyer
Publication Date: November 8
Goodreads Synopsis:
Catherine may be one of the most desired girls in Wonderland, and a favorite of the yet-unmarried King of Hearts, but her interests lie elsewhere. A talented baker, all she wants is to open a shop with her best friend and supply the Kingdom of Hearts with delectable pastries and confections. But according to her mother, such a goal is unthinkable for the young woman who could be the next Queen.
At a royal ball where Cath is expected to receive the king's marriage proposal, she meets Jest, the handsome and mysterious court joker. For the first time, she feels the pull of true attraction. At the risk of offending the King and infuriating her parents, she and Jest enter into an intense, secret courtship.
Cath is determined to define her own destiny and fall in love on her terms. But in a land thriving with magic, madness, and monsters, fate has other plans.
Add it on Goodreads – Pre-Order
Most Anticipated Sequels and Series Continuer Books of 2016
Glass Sword (Red Queen #2) by Victoria Aveyard
Publication Date: February 9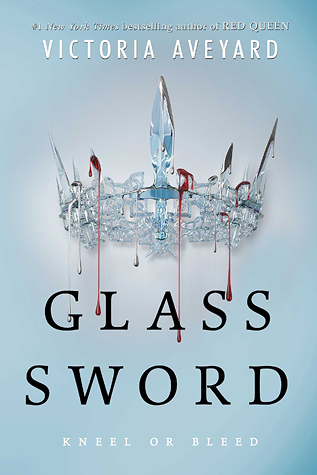 Goodreads Synopsis:
Mare Barrow's blood is red—the color of common folk—but her Silver ability, the power to control lightning, has turned her into a weapon that the royal court tries to control.
The crown calls her an impossibility, a fake, but as she makes her escape from Maven, the prince—the friend—who betrayed her, Mare uncovers something startling: she is not the only one of her kind.
Pursued by Maven, now a vindictive king, Mare sets out to find and recruit other Red-and-Silver fighters to join in the struggle against her oppressors.
But Mare finds herself on a deadly path, at risk of becoming exactly the kind of monster she is trying to defeat.
Will she shatter under the weight of the lives that are the cost of rebellion? Or have treachery and betrayal hardened her forever?
Add it on Goodreads – Pre-Order
A Court of Mist and Fury (A Court of Thrones and Roses #2) by Sarah J. Maas
Publication Date: May 3
Goodreads Synopsis:
Feyre survived Amarantha's clutches to return to the Spring Court–but at a steep cost. Though she now has the powers of the High Fae, her heart remains human, and it can't forget the terrible deeds she performed to save Tamlin's people.
Nor has Feyre forgotten her bargain with Rhysand, High Lord of the feared Night Court. As Feyre navigates its dark web of politics, passion, and dazzling power, a greater evil looms–and she might be key to stopping it. But only if she can harness her harrowing gifts, heal her fractured soul, and decide how she wishes to shape her future–and the future of a world cleaved in two.
With more than a million copies sold of her beloved Throne of Glass series, Sarah J. Maas's masterful storytelling brings this second book in her seductive and action-packed series to new heights.
Add it on Goodreads – Pre-Order
A Torch Against the Night (An Ember in the Ashes #2) By Saba Tahir
Publication Date: August 30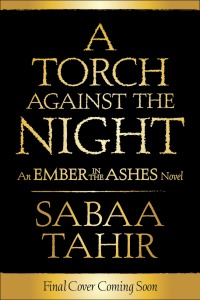 Goodreads Synopsis:
A Torch Against the Night takes readers into the heart of the Empire as Laia and Elias fight their way north to liberate Laia's brother from the horrors of Kauf Prison. Hunted by Empire soldiers, manipulated by the Commandant, and haunted by their pasts, Laia and Elias must outfox their enemies and confront the treacherousness of their own hearts.
In the city of Serra, Helene Aquilla finds herself bound to the will of the Empire's twisted new leader, Marcus. When her loyalty is questioned, Helene finds herself taking on a mission to prove herself—a mission that might destroy her, instead.
Add it on Goodreads – Pre-Order
Throne of Glass #5 by Sarah J. Maas
Expected Publication Date: September 6
Title, cover, and synopsis to be announced.
Crooked Kingdom (Six of Crows #2) by Leigh Bardugo
Expected Publication Date: September 22
Cover and synopsis to be announced.
A Million Worlds with You (Firebird #3) by Claudia Gray
Expected Publication Date: 2016
Cover and synopsis to be announced.
And there you have it! These are- at least currently- the most highly anticipated books of 2016! This list is slightly different than my list of the books of 2016  that I am most excited for- I actually have not yet read the first book to a number of the series that have books coming out this year (although I DO own them all!), so obviously at this exact moment I'm not dying for the next one to come out, but seeing which books of 2016 everyone else is most pumped up about helped me decide which series I definitely had to get around to reading this year. If there is any interest in what books I am personally most excited for let me know and maybe I'll do that post in the near future.
If you are joining me in the Katsyxo 2016 Reading Challenge, I noted which books on this list are new author debuts, since that is one of the requirements for the challenge! If you are not participating in my 2016 Reading Challenge…well why not? It is far more manageable than most other reading challenges, I swear, so why not give it a looksy?
I am very optimistic about the upcoming books of 2016 and I cannot wait to add to this list as more books are announced for the end of the year. Let me know which books of 2016 you are most excited about in the comments! And make sure to check back in on Wednesday for my list of most anticipated games of 2016 as well!
XOXO
This post contains affiliate links.