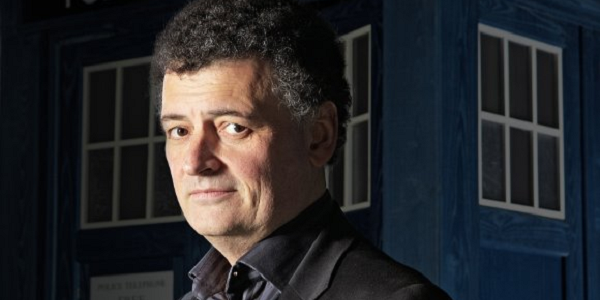 Doesn't he look tired?
I was half way through writing a completely different post when I read the most fantastic tweet I've ever read in my life.
Steven Moffat is leaving #DoctorWho? Now there's some good news. There's a chance I can watch it and properly enjoy it now.

— ★Rosie★ (@Tellers_Alpaca) January 22, 2016
THIS IS NOT A DRILL. I REPEAT THIS IS NOT A DRILL. IT IS REALLY TRULY ACTUALLY HAPPENING.
For those of you who are new here and don't know me, here's some context: I have 99 problems with recent Doctor Who and Steven Moffat is literally all of them. He has basically run Doctor Who through the mud ever since he took over (though I will admit I didn't hate the first season of Eleven.) He is not half as clever as he fancies himself, which results in convoluted storylines with more plot holes than a piece of swiss cheese, and he couldn't write a decent female character if his life depended on it.
I have some very strong feelings about Steven Moffat, and none of them are positive. And I have had the terrible misfortune to have him running not one, but two of my favorite television shows. So while I don't have much hope that he will ever hand over the reigns to Sherlock, I have been eagerly waiting for the day he announces he's leaving Doctor Who.
And even better, Chris Chibnall- the writer for Broadchurch- has been announced as his replacement. Anyone who has seen Broadchurch knows this is almost guarantees a beautiful redemption for Doctor Who. And I cannot wait to finally be able to start watching and enjoying what used to be my absolute favorite show again. Like…oh my god I can't even explain how excited I am right now.
This is a beginning of a new, bright era for the Whovians. It's like I just heard the TARDIS noise outside my window. For the first time in ages I'm excited about Doctor Who again and I can't wait to see where the show goes next.
XOXO
Photo and gif not mine.