Oh yes. This is happening, ya'll. I mentioned on Twitter that I had been toying with the idea of live blogging certain shows and when I mentioned Pokemon everyone pretty much agreed that it needed to be done. So welcome to the very first post in my Gotta Watch'em All Live Blog series! And that is not just a clever name, alright. We are going for it. I am setting out to watch and live blog all 900+ episodes. Right now I'm planning on one episode per post, but I'll probably decide that is absolutely ridiculous very quickly and start doing 2-3 episodes per post. But in the mean time I am ready to push play. The Pokemon journey starts now.
Is it I'm gonna be or I wanna be? 5 seconds in and I'm having an existential crisis. START IT OVER.
Wanna be? Wanna be. *Starts it over again*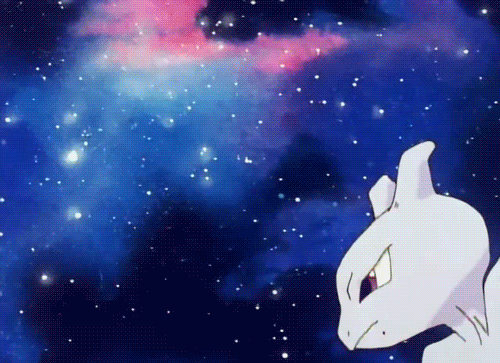 I WANNA BE THE VERY BEST LIKE NO ONE EVER WAS! DUN DUN DA-DUN
Gengar and Nidorino are the very first Pokemon shown in the show. How freaking random is that?
Wow. Ten years old; really moving up in the world buddy.
Oh my god Dodrio shut the fuck up.
Oh my god Gary shut the fuck up.
Can we talk about how Professor Oak is actually a huge asshole? Just tell him all of the pokeballs are empty. Twat waffle. And now you're giving a ten year old a murderous pikachu. Walking god damn lawsuit waiting to happen, that's what you are, Oak.
"Have fun wandering the world all by yourself 10 year old son of mine. I'm sure nothing terrible will happen and I'm not an irresponsible parent at all. See, I even packed you underwear."
Pikachu's voice is different in the beginning of the show apparently.
"Is your name all you can say?" ITS A FUCKING POKEMON ASH. AND YOU HAVEN'T MET MEOWTH YET SO YOU HAVE NO EXCUSE FOR THAT QUESTION.
"Its a Pidgey" There's the first and last time Ash ever recognizes a pokemon without needing his Pokedex to tell him its name.
*Ash throws pokeball at Pidgey*
*Pokeball starts shaking*
Me: "PRESS A PRESS A PRESS A PRESS A PRESS A"
Pokedex: "To catch a pokemon you usually have help from a pokemon of your own" SASSMASTER DEXTER GOD DAMN
Is his Pokedex's name Dexter? I just typed that without thinking and now I'm second guessing myself. I think its name is Dexter. Well, if not it is now.
"Ratata also comes out into open fields to steal food from stupid travelers" WHY DON'T I REMEMBER DEXTER HAVING SUCH A FABULOUS PERSONALITY?
Okay. I've played my share of Pokemon games and lemme tell you, you never find all these Sandshrews and Mankeys and shit just hanging around your home town. You get Caterpies and Pidgeys and Wingulls and maybe a Houndour if you're lucky (and if you're really lucky like me you'll find a shiny Houndour and it won't use roar and you'll actually catch it and maybe cry a little about that), but you do not find Sandshrews just strolling through a freaking field, okay? Oh look now there's a Gyarados just chilling out in the goddamn river. No big deal.
MISTY YAAS. I've so missed her. None of the later companions are on her level.
Awww, first words. If you didn't/don't ship these two you are a dirty, dirty liar.
No Ash. The Spearows don't know who you are and they seriously do not give a shit.
Pikachu getting shit done. Tell me this moment doesn't still give you all the feels.
I'm just so proud and now ya'll are gonna be bestest friends <3
Barbecued bike just nonchalantly chilling off to the side. Misty gonna be pissed.
Ho-oh you're gen 2 get the fuck outta here.
Yo, Ash. I know you survived the Spearows and are kinda having a moment here and everything, but Pikachu is still in rough ass shape, so maybe you want to hobble along to that Pokemon Center with a bit more urgency, eh?
THEY PUT THE POKERAP AT THE END OF THE EPISODE ON NETFLIX AND THIS IS WHAT TRUE HAPPINESS FEELS LIKE
I hope this is actually going to be as entertaining as all you Twitter folks thought it would be. Comment below to let me know if you enjoyed this post, and also if you have an suggestions of other shows/movies I should try live blogging. You can also help me out by sharing this post with the nerd love bar on the left! 
XOXO