It's time for another Gamer Girl Monthly unboxing! If you don't know, Gamer Girl Monthly is a monthly subscription box that sends out awesome gaming/nerd inspired jewelry and accessories every month! It is far more affordable than most nerdy sub boxes, so if you are interested (and why wouldn't you be?) you can get more info and subscribe to their box at GamerGirlMonthly.com!
*Update: I am super excited to announce that the lovely ladies at Gamer Girl Monthly have given me a promo code  to share with my readers!  Enter KATSY in the promo/coupon box at checkout to get $3 off your first month!*
(I've just discovered that the April box theme is "evolve" and it is going to include pieces from some old school games like Crash Bandicoot, Kirby, and (obviously) Pokemon. If you were ever going to subscribe now is the time to do it! Personally, I am PUMPED!)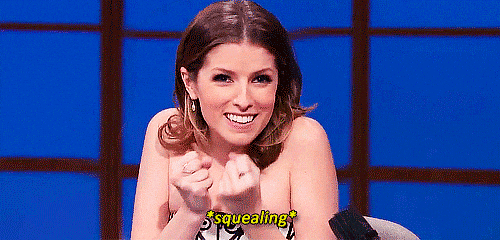 Getting back to business, the theme for the March box was darkness, and anyone who knows me knows that is right up my alley (if you don't know me, make of that statement what you will). This was one of my favorite boxes yet, which is saying something considering there wasn't anything Zelda related in it. Without further ado, let's get to the good part!
First up we have Sansa's necklace from Game of Thrones. This necklace was part of Sansa's wardrobe change when she officially entered the Game instead of just being a pawn to the other players (or at least sort of…how well the show writers handled that is debatable…but that's a conversation for another time). The point is this necklace represents the badass inside Sansa finally coming out to play, and it is perfect for when yours wants to come out too.
Sansa is one of my absolute favorite characters, both in the show and of all time (if you're interested you can read why, contrary to popular belief, I think she is actually a fabulous female character), and I remember shouting "GET IT GIRL" at the tv when she walked down the stairs all confident.
So basically I am just super pumped about this necklace. And also these boxes are making me want to really try to get into cosplay even more than I already did. Someone teach me to sew. Please.
Next we have my personal favorite piece in this month's box, a Harry Potter "Always" necklace. Severus Snape is one of my favorite characters of all time. I will defend him and Harry's choice to name his kid after him until the day I die (not to say I don't acknowledge he was a TOTAL prick. It's complicated okay?). Anyway, I had a whole lot of feelings when I found this in my box. It is going to go so fabulously with my new Deathly Hallows tights; you know, if it ever gets warm enough for me to wear them…
Of course what darkness themed gaming box would be complete without a few pieces from Fallout? Fallout 4 is very near the top of my list of games I will be drowning myself in as soon as this semester ends, and now I can keep my feet warm while I play with these awesome socks! Which are actually super nice by the way! They are really thick and awesome and I'm a sock person okay?
I also got these Nuka Cola earrings, which I just found super clever and absolutely hilarious. I'm really looking forward to wearing these and seeing the looks on people's faces who aren't familiar with the game. Weirding out the non-nerds is a bit of a hobby of mine. I also really like them because they seem like something that someone actually living in the world of Fallout might put together to wear as jewelry, so it's like you're actually a character in the game.
———–
That's it for this month's unboxing! See anything you like? Let me know which piece you'd love in the comments! And don't forgot to check out Gamer Girl Monthly and get a box for yourself! Based on the theme I really think next month's box is going to be killer, so don't miss out!
XOXO
I am receiving a free subscription from Gamer Girl in exchange for their use of my photography. This in no way impacts my review of the box itself.